FDAQRC is proud to be a gold sponsor for this years conference! We will be on-site at Booth 315 in the exhibit hall.
FDA Quality and Regulatory Consultants (FDAQRC) provides trusted compliance solutions to pharmaceutical, biotech, and medical device companies. Through our consultant network, we are able to pair our clients with experts for every project, regardless of location. FDAQRC has over 400 active consultants in over 50 countries and our Quality Assurance expertise spans across all GxPs. Our project management-based business model is the foundation for communication and collaboration between our internal team and our global consultant network. 

Here are some quick links to help you connect with us at the event:
Need to locate us at the event?
Here is where to find us!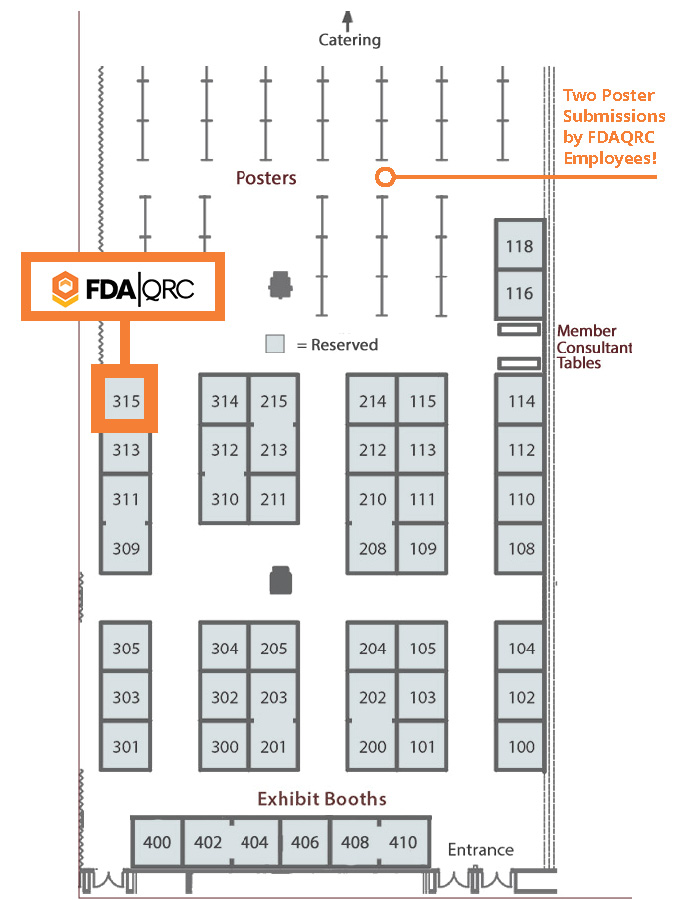 Missed us on the floor?
Here is some downloadable resources: