ABOUT US
A Fresh Perspective.
Trusted Compliance Solutions.
FDA Quality and Regulatory Consultants (FDAQRC) provides trusted compliance solutions to pharmaceutical, biotech, and medical device companies. From routine audits to inspection readiness to Quality Management System development, our Quality Assurance expertise spans all GxPs.
We provide customized, value-added solutions, processes and enhanced quality standards to optimize business efficiencies and minimize regulatory risk.
Mission
We use our technical expertise to contribute to the development of Life Science solutions.
Vision
Using risk-based assessments, we improve the health and welfare of the global population.
Values
We use Integrity, loyalty and ethical practices in all business transactions and treat all customers with respect.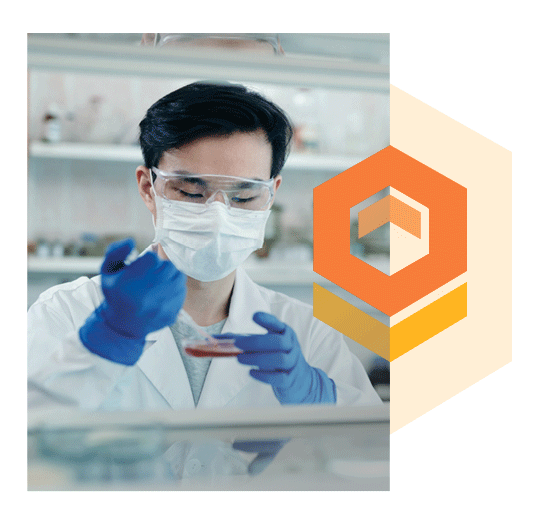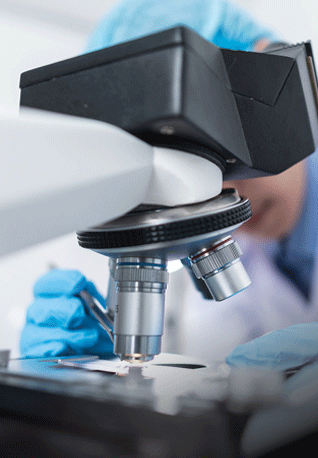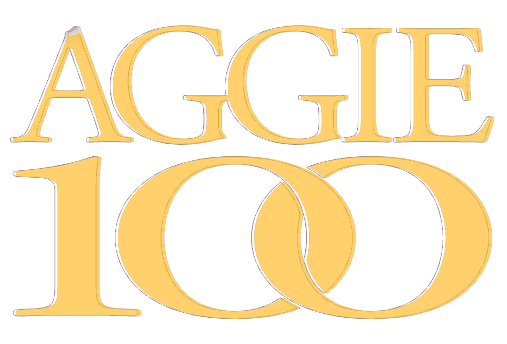 HISTORY
FDAQRC was founded in 2009 on the principals of communication and collaboration.
We take pride in our ability to provide the best possible customer service experience, for customers – both clients and consultants.
Since 2009, FDAQRC has grown our team internally and externally by acquiring sister companies and participating in global industry conferences. Our internal team primarily resides in the United States but we do have employees across the globe.
Today, FDAQRC's relationships have grown to include experts with technical and scientific minds and quality and compliance professionals across the GxPs; from the laboratory, across human trials, to the manufacturing environment, and beyond to marketing approvals globally.
SERVICES
Global Expertise
Countries highlighted represent areas where FDAQRC works.
Our global reach extends to locations all around the world. To date, FDAQRC has connected 2,000+ projects in over 60 countries! We have more than 175 GxP Auditors in North America, 150+ in Western Europe, and over 400 worldwide.
Meet the FDAQRC
Internal Team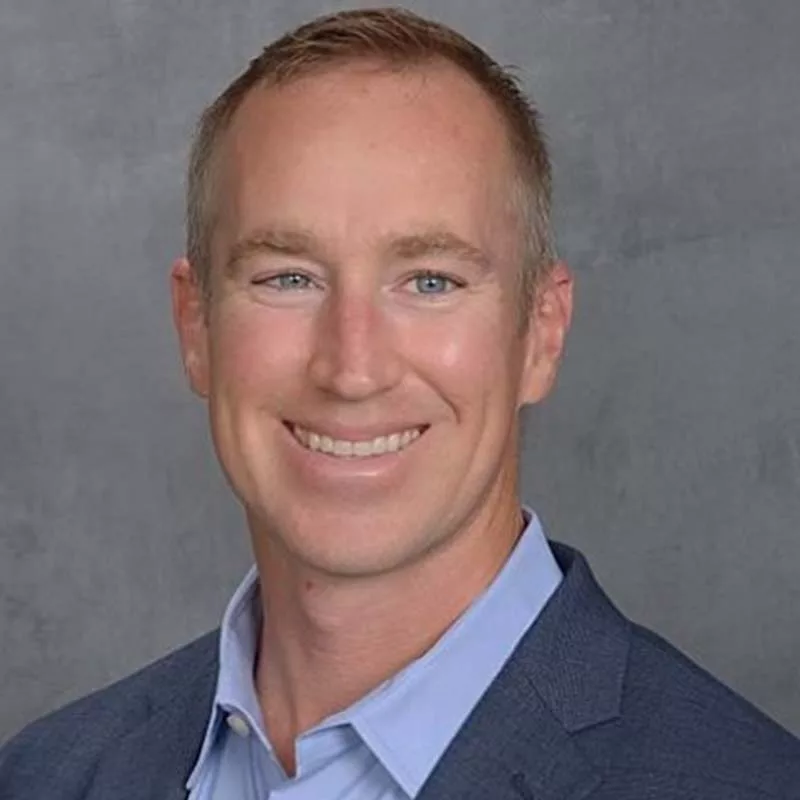 Christopher Rush
President
Chris inspected over 50 facilities including pharmaceutical and Bioresearch Monitoring (BIMO) inspections while working for FDA Chris was a member of the International Inspection Cadre and participated in six (6) inspections in Turkey, Bulgaria and Germany. He was presented with the US FDA Group Recognition Award, the US Food and Drug Administration Leveraging/Collaboration Award in May 2004 and the US FDA Outstanding Service Award in May 2006.
Chris took leave from the US FDA in 2007 and took his regulatory and inspection knowledge to a global IVD manufacturer where he worked as a Project Manager for Class II/III in vitro diagnostic (IVD) devices, his responsibilities included clinical trial monitoring, FDA submission and follow-up correspondence. Chris authored two (2) 510k applications that were cleared by the US FDA and assisted in the clearance of multiple other 510ks.
His experience transitioned well to a global pharmaceutical company where he conducted clinical QA audits, including routine and for cause audits that included all audit activities to assess compliance to established practices/standards and established regulations.
Founded FDAQRC in: 2009
Certifications: MBA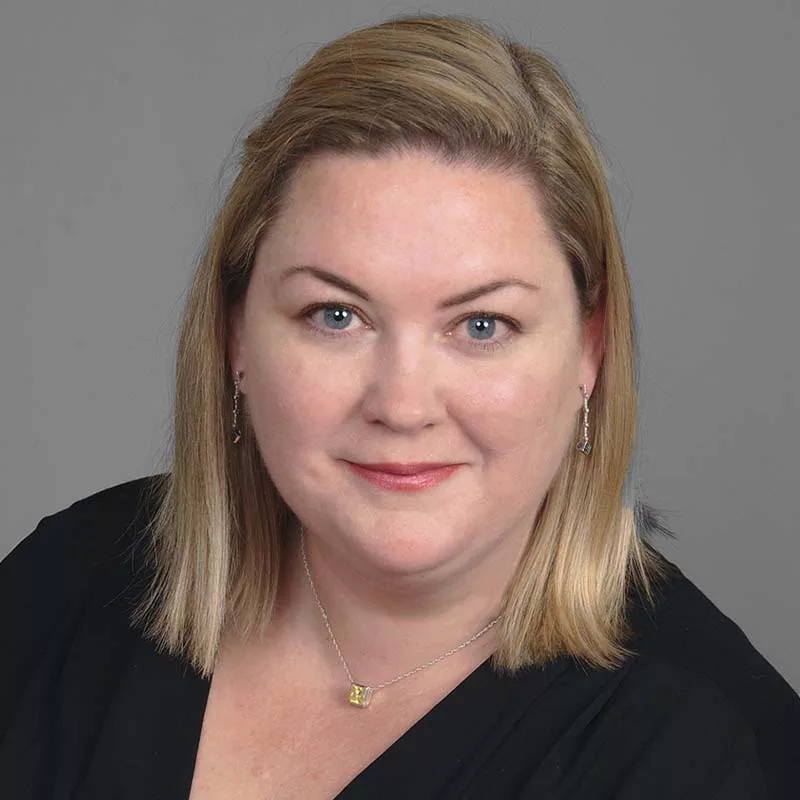 Michelle Copeland
Vice President 
Michelle is a Quality Assurance (QA) professional with more than 15 years of experience in the research industry.  She has extensive experience in Good Laboratory Practice (GLP), Good Manufacturing Practices (GMP), Good Clinical Practice (GCP) and International Organization for Standardization (ISO), working on a wide range of clinical and pre-clinical studies. She has conducted a wide range of audits with complex protocols including those with vulnerable populations. She has performed audits throughout North and South America including investigator site audits, vendor audits, for-cause audits, and process audits.
She currently serves as the Vice President of FDAQRC, providing leadership to the Remediation, Recruiting, Project Management, Resourcing, and Audit teams.  In her tenure at FDAQRC, she has held various roles, providing her expertise to improve delivery, profitability, quality, and client satisfaction.
She completed her Bachelor of Science in Biology at The Ohio State University. Michelle is a Registered Quality Assurance Professional in Good Laboratory Practices (RQAP-GLP), Good Clinical Practices (RQAP-GCP), and is an Active Member of the Society of Quality Assurance (SQA).  She also serves on the SQA Education Committee.
Joined FDAQRC in: 2017
Certifications: RQAP-GLP/GCP
Steve Bliss
VP, Business Development
Steve has a track record of proven success in creating mutually beneficial and profitable relationships with businesses, medical professionals, and consumers through multiple trade channels. His unique cross-industry experience includes life sciences, IT enterprise applications, business services, software, CPG-OTC and financial products and services.
Steve's experience in working with small and mid-size companies is unique as he is exceptionally aware of their needs and the service, responsiveness, and consultation they require from a service provider to effectively support them.
Joined FDAQRC in: 2021
Certifications: MBA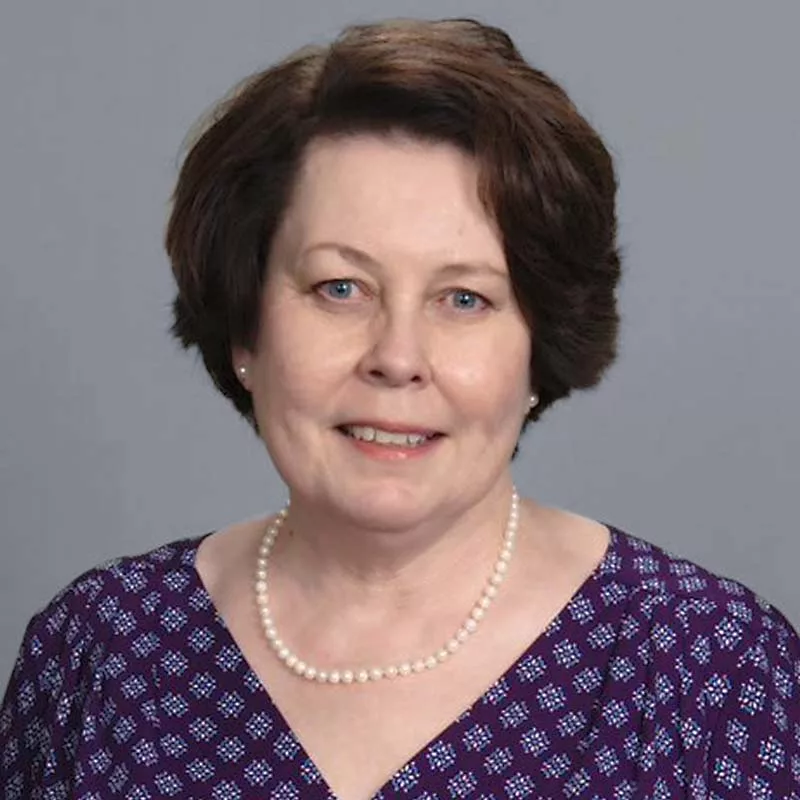 Janet Lee
Associate Director, Human Resources
Janet is a creative problem solver who enjoys connecting people with processes and resources which directly align with growth and development in a small company. Possess superior customer service and marketing skills with excellent written, verbal and interpersonal communication skills. Confident in the ability to make quick, calculated decisions and to think strategically in the moment. Flexible and resourceful with extensive experience in multi-tasking. Collaborates well within a team but thrives in self-directed positions by incorporating exceptional organizational skills and an acute attention to detail.
Janet has a Bachelors Degree in Speech Communications from Eastern Illinois University and a Master's degree in Public Affairs Reporting from the University of Illinois at Springfield.
Joined FDAQRC in: 2016
Certifications: aPHR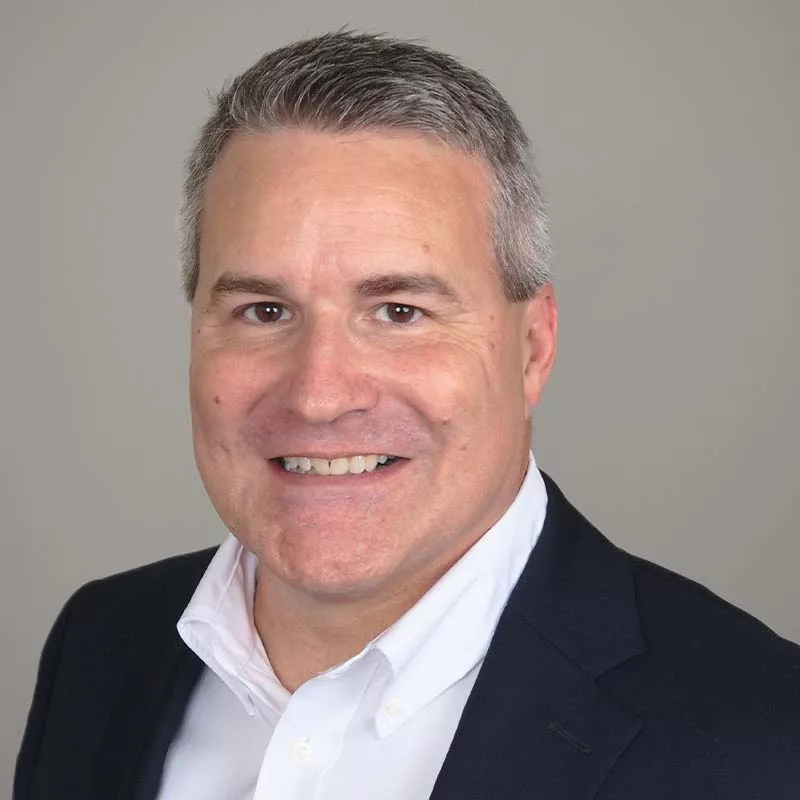 Jim Darnell 
Director of Remediation
James "Jim" Darnell is a Quality and Compliance subject matter expert for the pharmaceutical, biotechnology, and medical device industries. He has experience in management of Quality Systems including development and remediation. His experience includes working with clinical through commercial Quality Systems. Jim has provided guidance with regulatory audit preparation and post audit corrective action plans and his experience extends globally. He has extensive experience in third party Quality Management including logistics and compliance. Jim brings twenty-nine years of experience in Quality and Compliance including serving as a subject matter expert in litigation.
Jim has served as Chair and Co-chair for FDANews conferences and has authored and delivered online cGMP training courses.
Jim graduated from Georgia Southern University with a bachelor's degree in Biology.
Joined FDAQRC in: 2022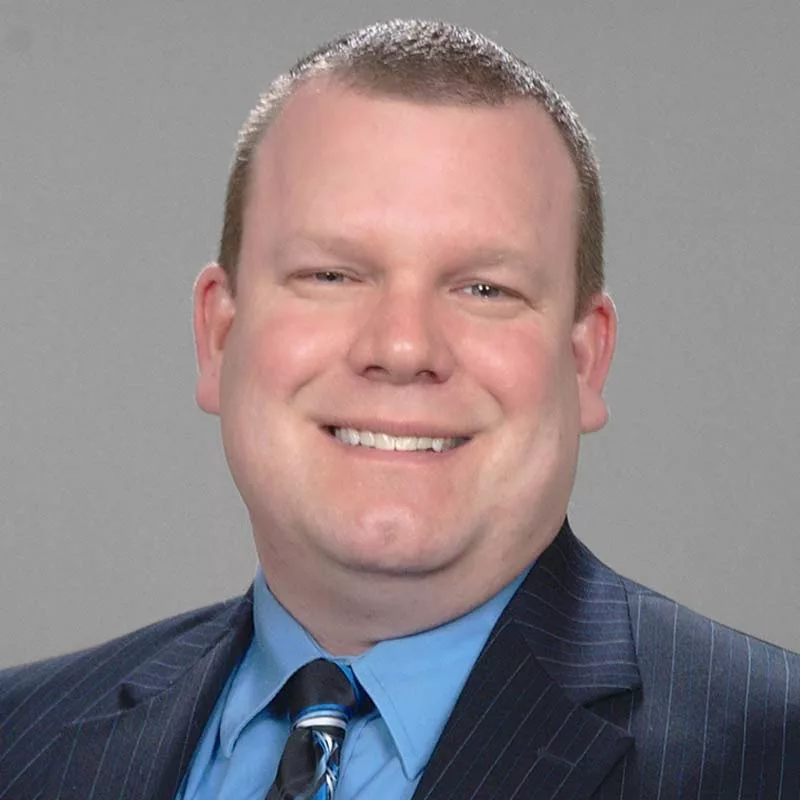 Erich Zirzow
Director of Project Managment 
Erich has worked in Clinical Research, Regulatory Affairs, and Quality Assurance. His Regulatory and Quality Assurance experience includes conducting many internal, compliance, and investigative site audits. Prior to joining FDAQRC, Erich worked on two of Cleveland Clinic's largest groundbreaking clinical research studies that explored the genotypes that are responsible for premature coronary artery disease and heart attacks. Erich holds a Bachelor of Business from Franklin University as well as a Master of Business Administration from West Liberty University.
Joined FDAQRC in: 2019
Certifications: MBA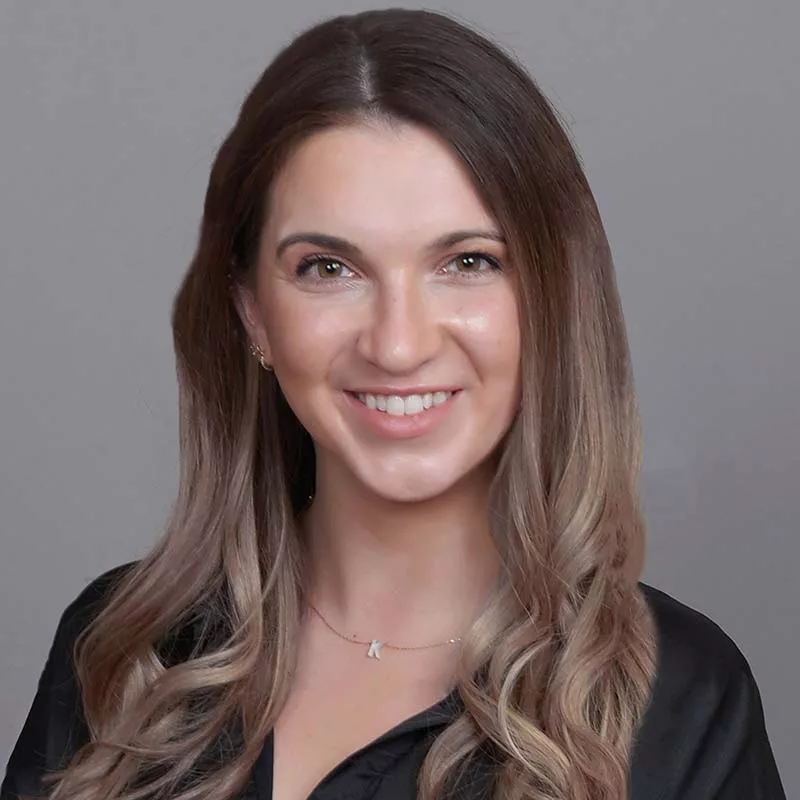 Kate Pfahl
Marketing Manager
Kate has a background in Creative Marketing and has been an essential member of award-winning marketing teams. She has partnered with business development, sales, and operation teams to gain and maintain relationships with health providers, high-end retailers, and lifestyle and entertainment brands. Kate manages our brand identity, online presence, social medias, and appearances at events.
Joined FDAQRC in: 2020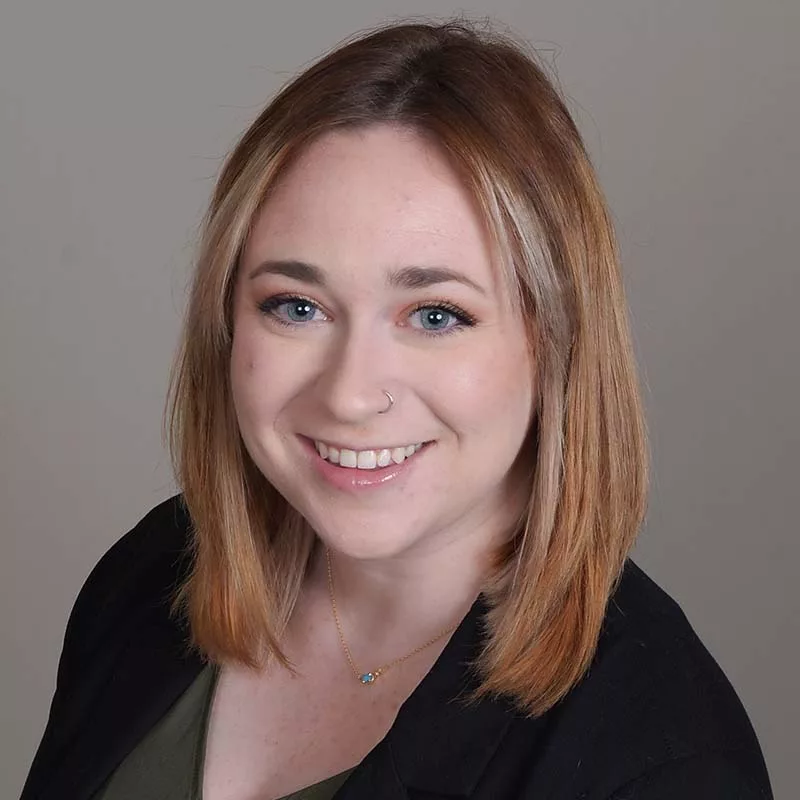 Bri Rico
Marketing Coordinator
Bri has an educational background in English, Psychology, and writing. Prior to joining FDAQRC, she worked with various small businesses to build their online presence through social media. Creating a consistent and unique voice across media platforms is one of Bri's favorite elements of marketing and copywriting.
Bri maintains our blog on industry insights and assist in managing our social media pages and presence at events.
Joined FDAQRC in: 2022
Wendy Kizewski
Resource Administrator
Wendy comes to us with a background as a Laboratory Technology in a Good Clinical Lab Practice (GCLP) and Clinical Laboratory Improvement Amendments (CLIA). She's experienced in product certifications including Organic, Demeter, Marine Stewardship Council (MSC), National Animal Supplement Council (NASC) and Leaping Bunny as well as facility certifications. Wendy is  multi-talented and successful at taking on diverse project tasks to meet tight deadlines. Wendy has developed and managed processes and procedures to improve internal workflows between departments.
Joined FDAQRC in 2022
Certification: AAS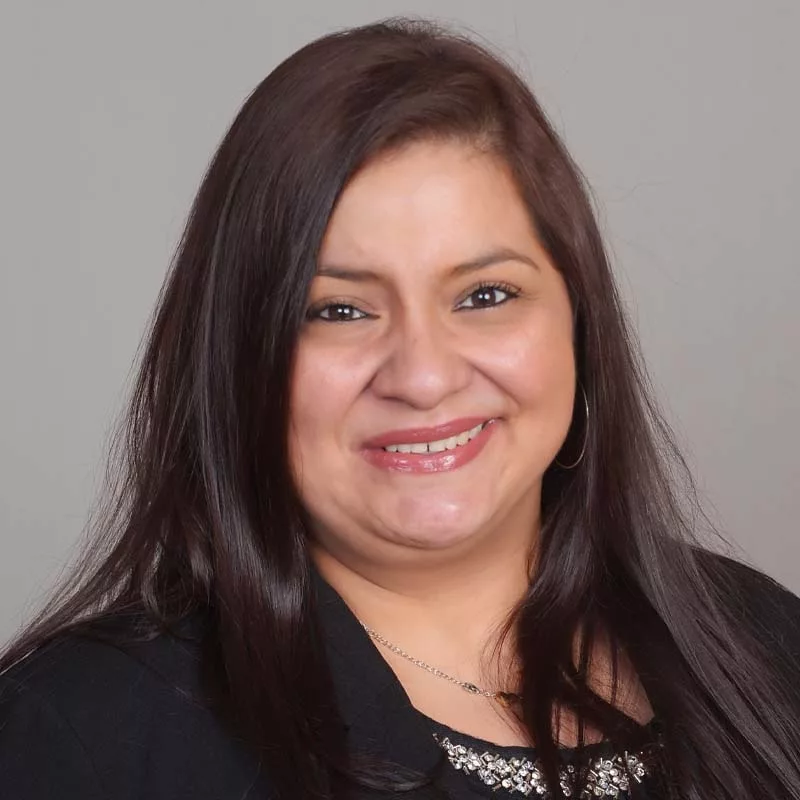 Krystal Dominquez
Human Resource Administator
With 10 years of experience, Krystal comes with FDAQRC with hands on Phlebotomy and Laboratory experience, in addition to time spent in Good Clinical Laboratory Practice (GCLP) and Clinical Laboratory Improvement Amendments (CLIA). Krystal has also served as a Laboratory Clinical Field Trainer during COVID-19 as well as a Logistics Manager for pop-up COVID-19 testing sites around the greater Austin, Texas area.
Joined FDAQRC in: 2021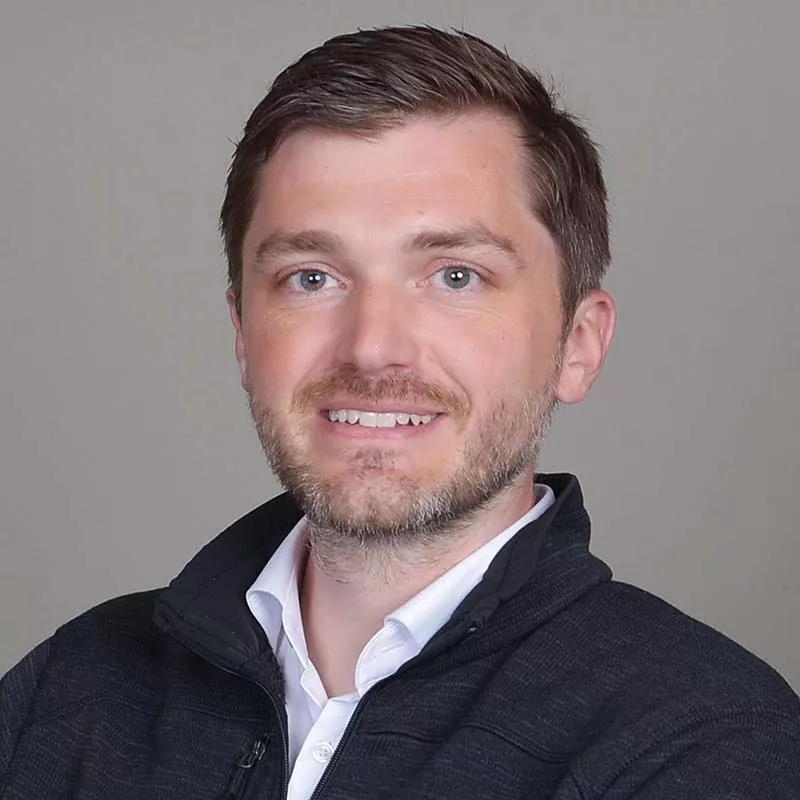 Justin Clowers
Accounting 
More details coming soon!
Joined FDAQRC in: 2009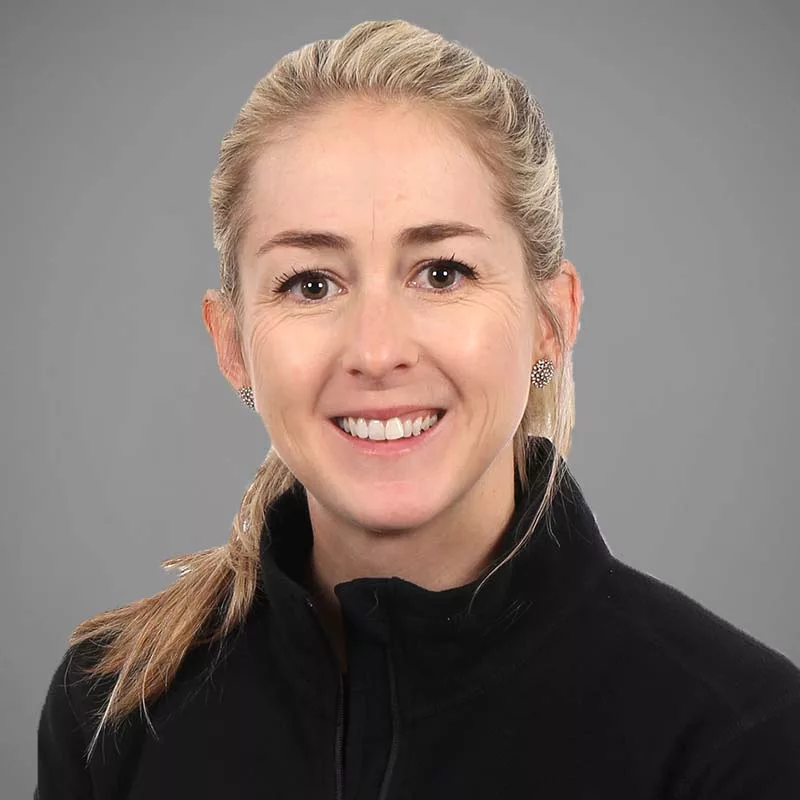 More details coming soon!
Joined FDAQRC in: 2018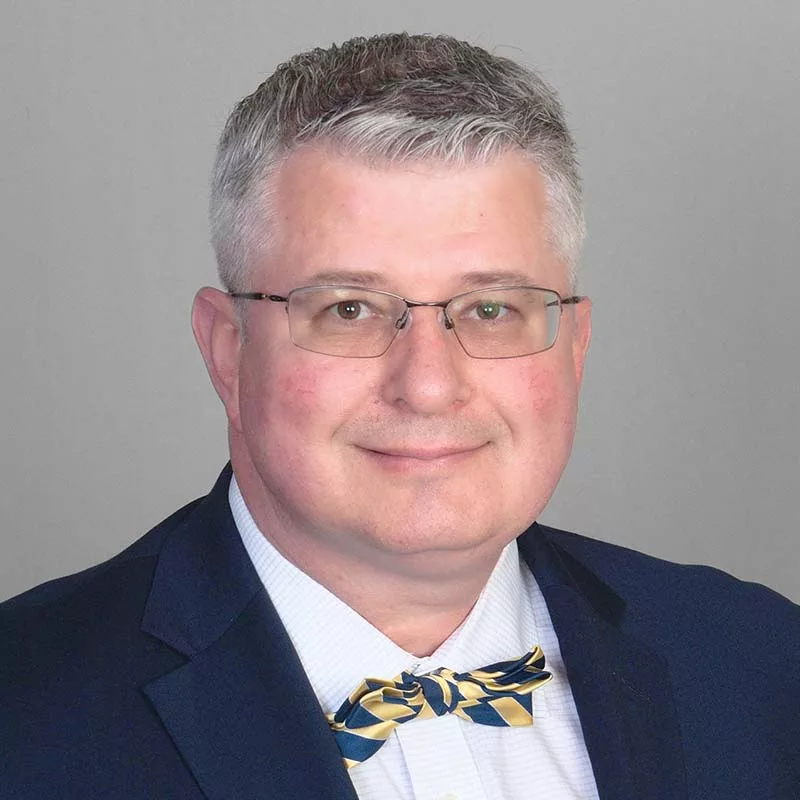 Randall Morris 
Senior pROJECT mANAGER 
Randall has worked  in clinical care, clinical research, conducting inspections/audits, and regulatory affairs. He has worked as a Clinical Nurse, Clinical Research Nurse, Clinical Research Coordinator, FDA Investigator, and FDA Compliance Officer and his experience includes conducting many FDA investigator site audits and review of numerous cases as a compliance officer. Randall began working with FDAQRC after working as a Compliance Officer with the US FDA.
Randall earned his Master of Science in Nursing-Clinical Research Management from Duke University  an undergraduate degree in Nursing from Old Dominion University.
Joined FDAQRC in: 2019
Certifications: MSN/BSN/RN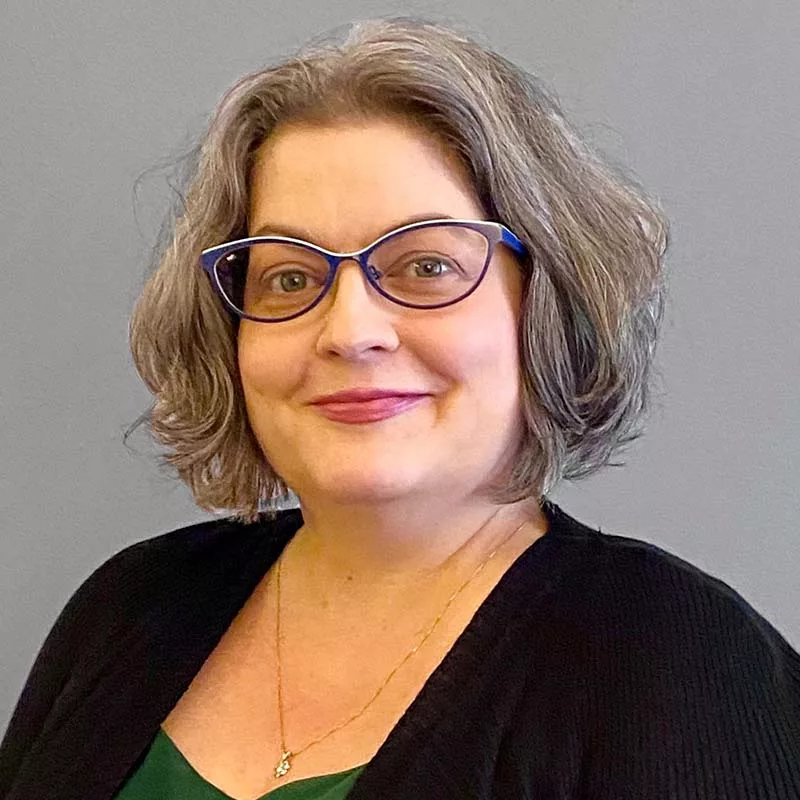 Kim Oldham 
Senior Project Manager /
CSV Auditor 
Kim is a senior clinical research professional with a broad base of experience in quality assurance, data management, project management, and technology implementation for Phase I-IV pharmaceutical research. She specializes in Good Clinical Practice (GCP) computer system validation, including vendor audits, oversight of computer system validation activities and training for process and system owners. Kim is a skilled quality assurance auditor, planning and conducting multiple types of risk-based project, internal, system, and vendor audits and is experienced in design of global quality systems, including gap analysis, regulatory compliance assessment, and harmonization of multiple systems into a single quality system.
Joined FDAQRC in: 2021
Certifications: MS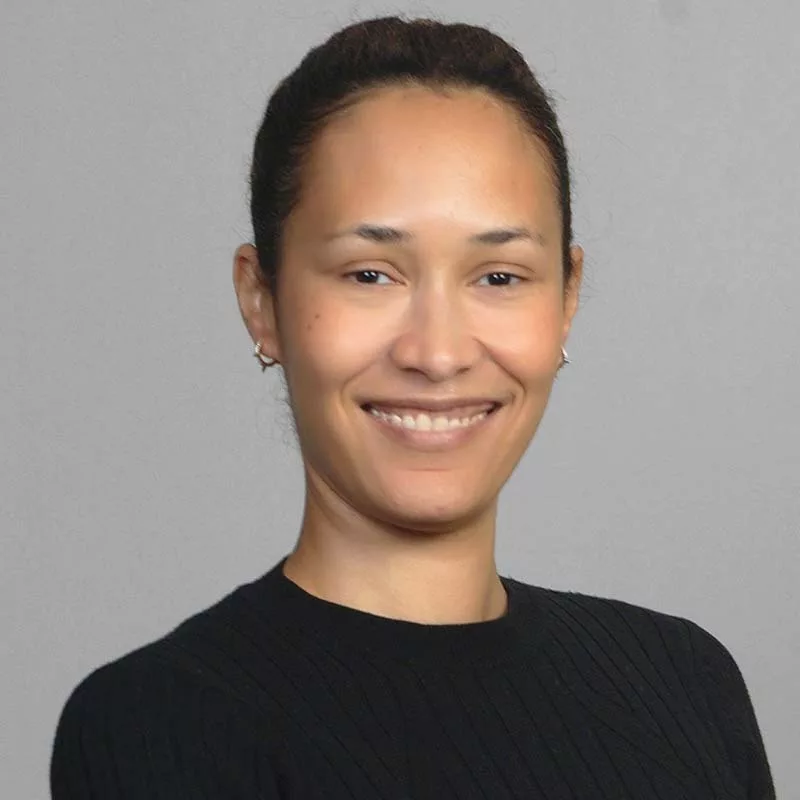 Amanda White
Senior Project Manager
As a Project Manager at FDAQRC Amanda facilitates client communication and manages relationships while providing project oversight. Prior, Amanda gained experience by managing Quality & Regulatory Affairs for a Stem-Cell Transplant Program, Amanda also holds experience with Foundation for Accreditation of Cellular Therapy and designing Quality Management Plans and Systems. Additionally, she has managed a commercial reference laboratory offering Leukemia & Lymphoma Assays. She's also adept at designing Risk Evaluation & Mitigation Plans and assessing risk via Failure Mode Evaluation tools.
Joined FDAQRC in: 2021
Certifications: MS, BS, LSSBG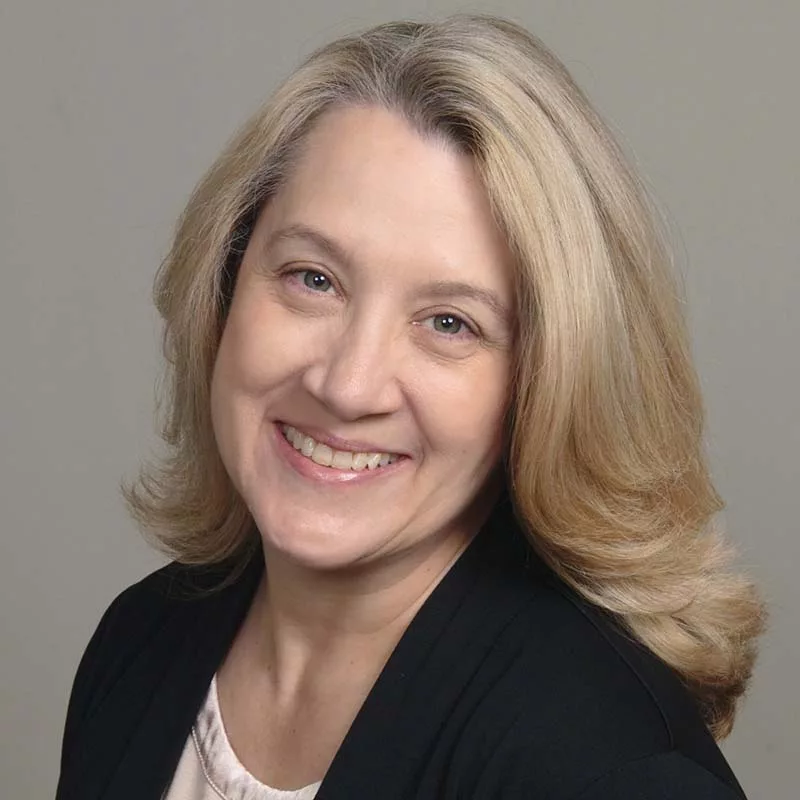 Karen L Tracy
Senior Project Manager
Karen is an experienced Project Manager specializing in Good Laboratory Practices (GLP). With over 25 years' experience conducting quality control (QC) and quality assurance (QA) reviews of complex chemical and biological analytical data for GLP and non-GLP studies in regulated industries. Some of Karen's experience includes conducting GLP studies and technical data reviews, writing protocols and final reports submitted to the US Environmental Protection Agency (EPA) for approval under the Toxic Substances Control Act (TSCA).
She holds a Bachelor of Science in Biology with a Chemistry minor from Valparaiso University and a Master's of Business Administration from Indiana University (Northwest Campus).
Joined FDAQRC in: 2021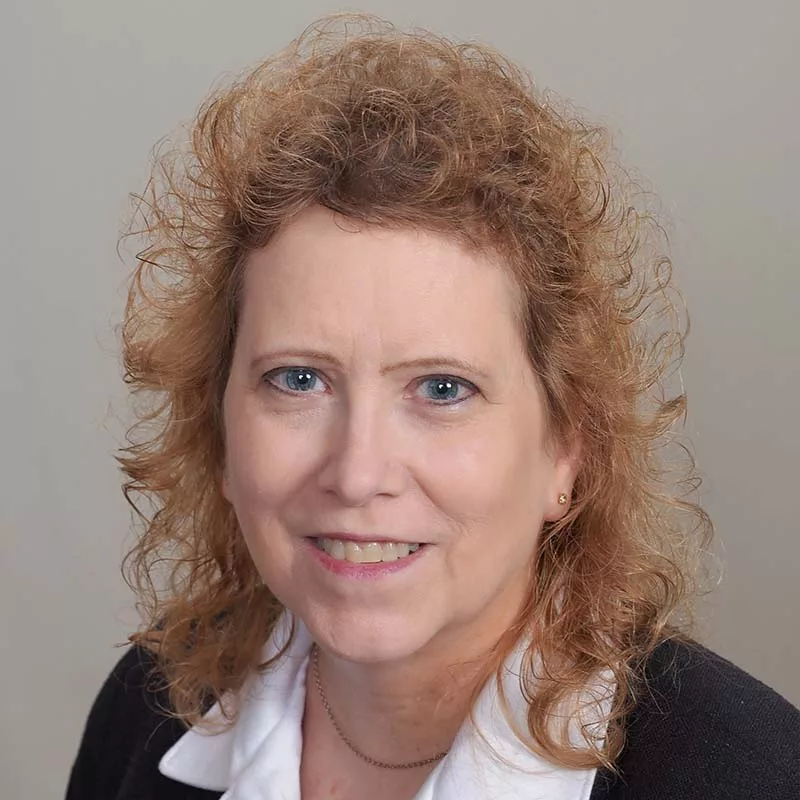 Debbie Albright
Project Manager
Debbie, "Deb" is a Project Manager with over 20 years of GMP experience. Prior to joining FDAQRC, she worked as a Quality Manager in Food, Life Science, and Manufacturing. She has a background in educating, building, and managing LMS and QMS systems and implementing global quality training programs. Deb is also a certified auditor with experience in SQF and ISO audits.
Deb is certified in Hazard Analysis Critical Control Point (HACCP).
Joined FDAQRC in: 2023
Certifications: HACCP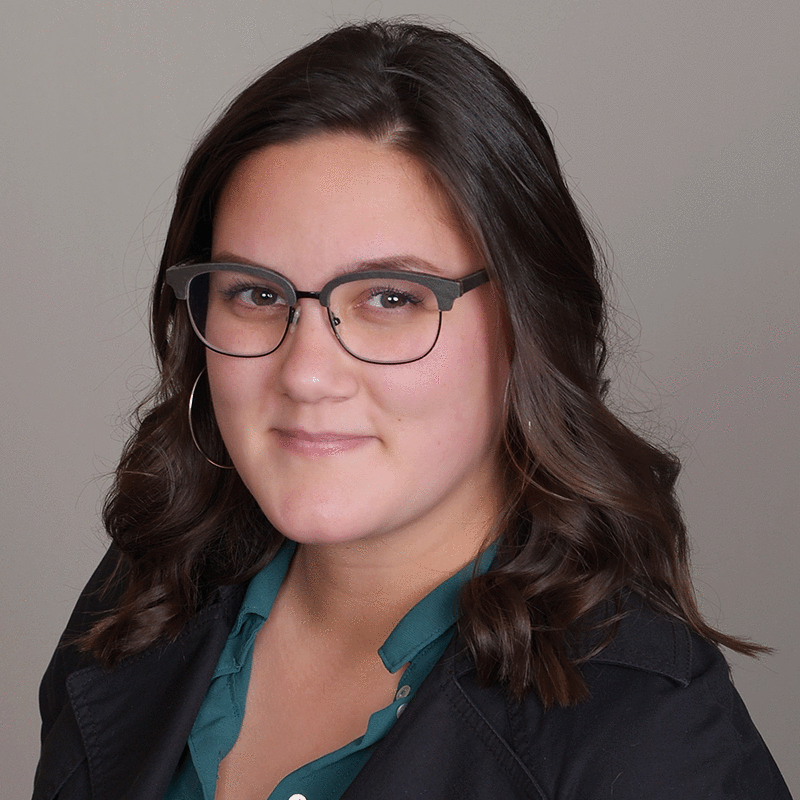 Tristin Baca 
Associate Project Manager
With 10 years of experience, Tristin comes with FDAQRC with hands on Phlebotomy and Laboratory experience, in addition to time spent in Good Clinical Laboratory Practice (GCLP) and Clinical Laboratory Improvement Amendments (CLIA). Tristin has also served as a Laboratory Clinical Trainer during COVID-19 which also entailed spending time on the frontline as an Area Site Manager.
Joined FDAQRC in: 2021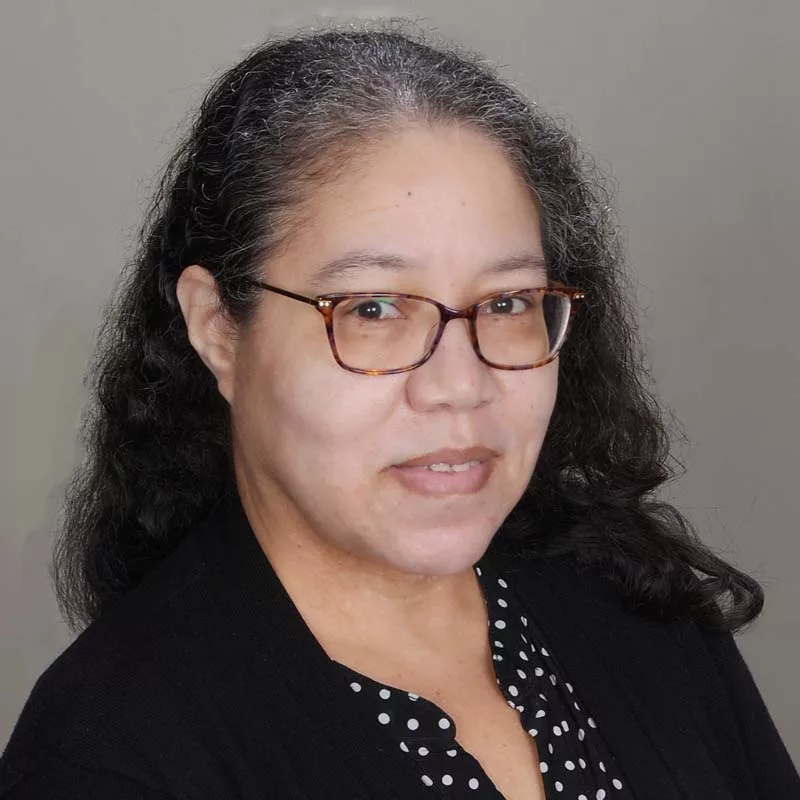 Alicia Watson
Associate Project Manager
Alicia has 20+ years of experience in the medical field where she stated as a Medical Secretary and a Research Support Assistant at the National Institutes of Health, Medical Assistant in a pediatric office to working as a Phlebotomist in plasma donation centers. Shortly after being in the plasma donation centers Alicia's concentration changed to Quality Assurance where she has over 6 years of experience with oversight of center processes to ensure compliance with operating procedures, equipment validations, training processes, and other applicable state, federal and international regulatory requirements.
Joined FDAQRC in: 2021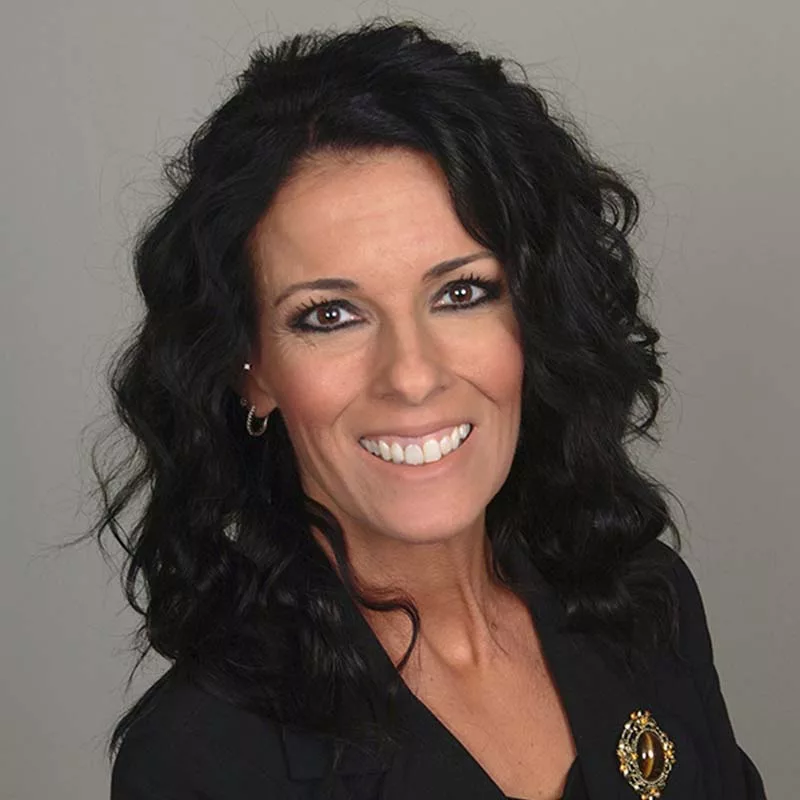 Sara Calhoun
Project Coordinator
Sara has several years of experience in Quality Control and Quality Assurance roles. Prior to joining FDAQRC, she worked with pharmaceutical laboratories, handling regulatory compliance, auditing, product release, and environmental monitoring. Her areas of expertise include GLP, GMP, and GDP, as well as FDA and ISO standards. Sara has a Bachelor of Science in Applied Science from Youngstown State University.
Joined FDAQRC in 2022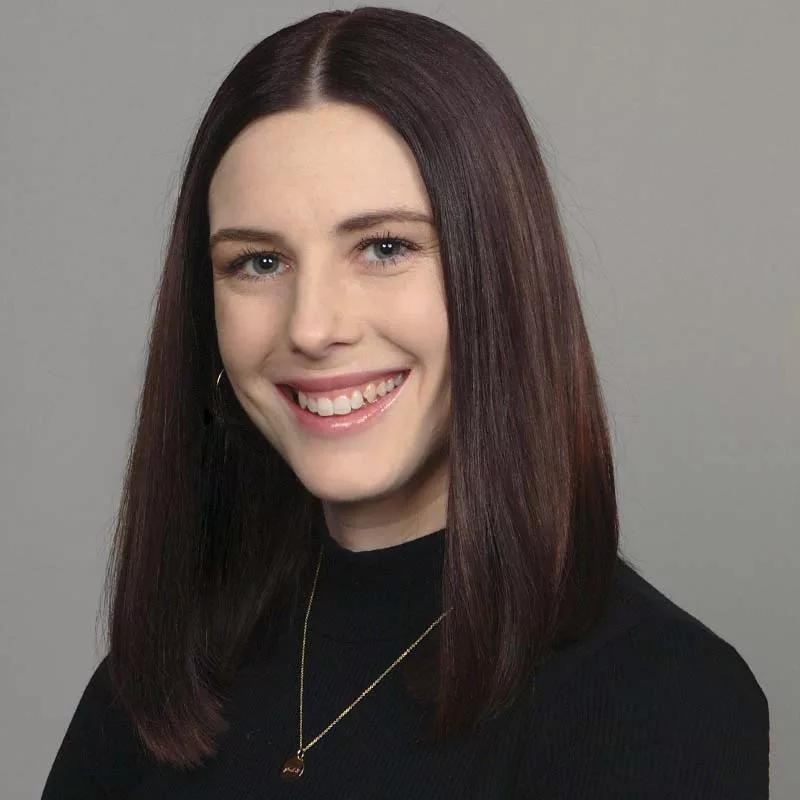 Sam Ragan
Project Coordinator
Sam joins FDAQRC with over seven years of experience in legal and administrative work. She worked for a law firm dealing with personal injury and medical malpractice. Her extensive administrative and customer service experience lends to her excellent organizational and communication skills. Sam has a Bachelor of Science in Biology from Youngstown State University.
Joined FDAQRC in 2022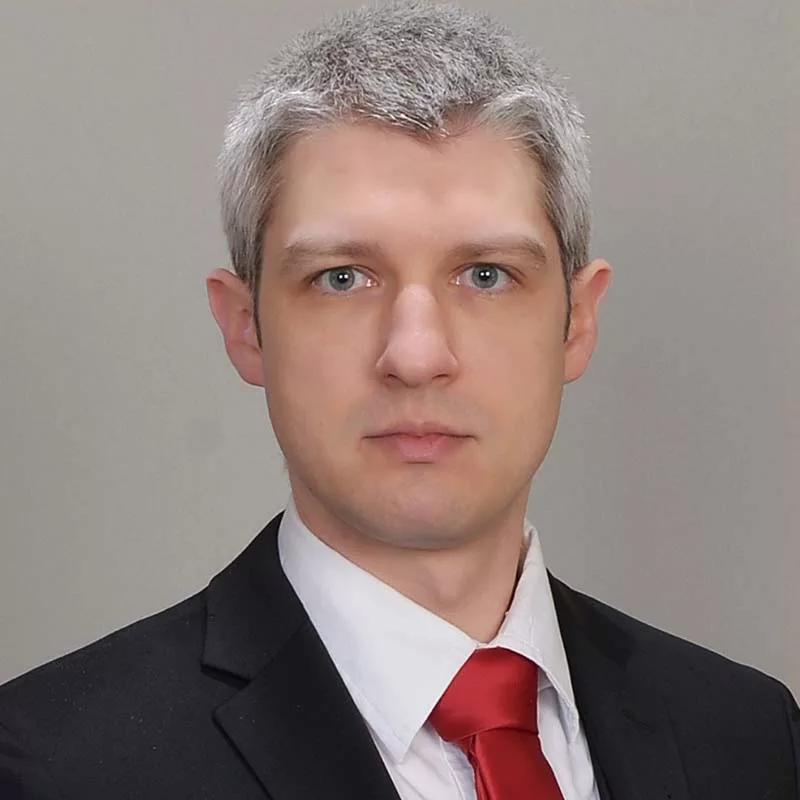 William Renfroe
Project Coordinator
William has 7+ years of experience in project management for medical device distributors, GMP, GLP, and GDP roles. His leadership and management skills were developed as an Army Cavalry Officer. William also has experience hosting various site audits and working on medical record archival.
William has a BA in History with minors in German and Psychology.
Joined FDAQRC in 2022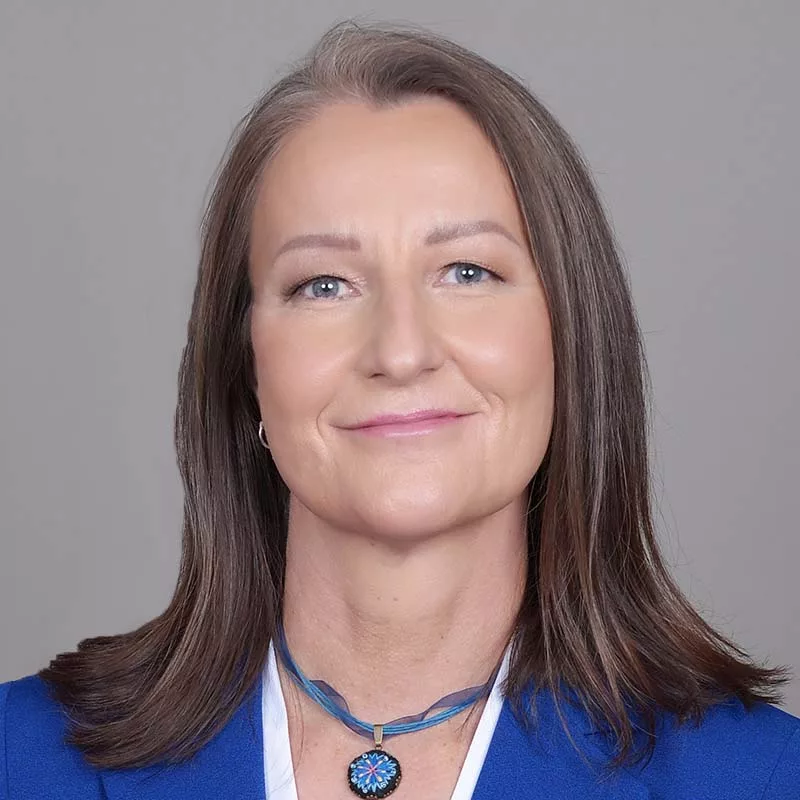 Bonita Thomsen
Senior Quality Auditor
Bonita has 30+ years of experience in both early and late phase clinical research. In addition to a background in critical care nursing, Bonita has a variety of experience in Quality Assurance – working in the Site Management Organization and academic environments, internal and emergency medicine research populations, and GCP auditing.
Bonita has been a part of many therapeutic audits, including but not limited to; Special Populations, Healthy Normal Volunteers, First in Man, General Cardiology, Cardiac Electrophysiology/Devices, Emergency Medicines, Infectious Diseases, Orphan Diseases, Drug Delivery Systems/Devices, Coagulation Disorders/Reversal Agents, Pulmonology, Endocrinology, Nephrology, Psychiatric, Neurology Biologics, Radiopharmaceuticals, Vaccines, Pediatrics, Anti-Venom, Dermatology, Podiatry, Controlled substances, nutritional products, and In-Vitro Fertilization.
Joined FDAQRC in: 2020
Certifications: RQAP-GCP, RN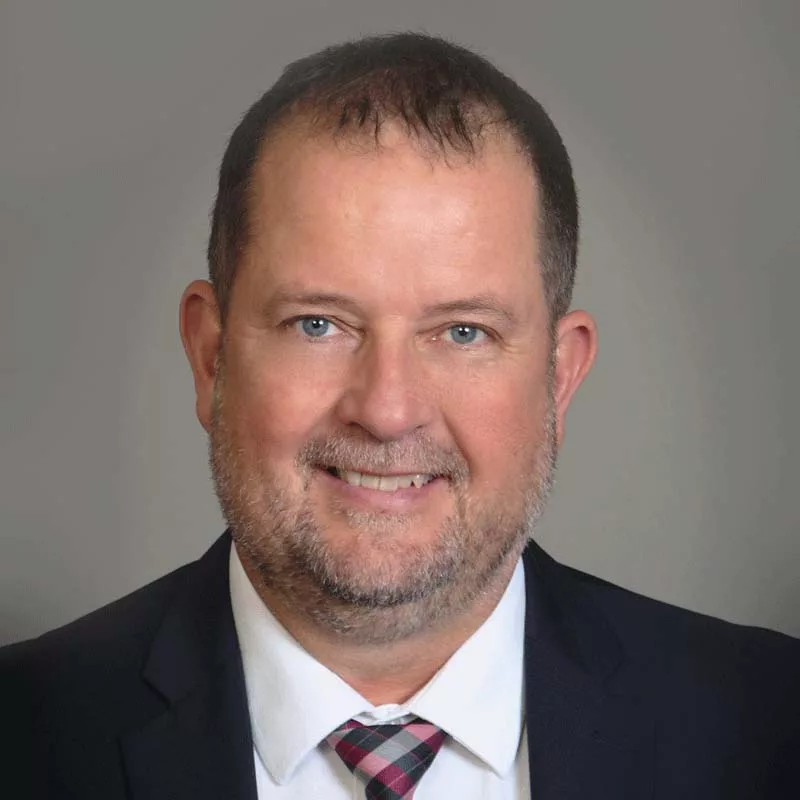 Gilbert Audet
Senior Quality Auditor
Gilbert is a former Chemist/Compliance officer with over 20 years of professional experience encompassing complex applications of chemical knowledge and behaviors. He has a strong ability to create and lead across functional teams in company policies, government regulations, and assuring manufacturing sites and clinics are in compliance with all registered pharmacopeias and current regulations.
Joined FDAQRC in: 2021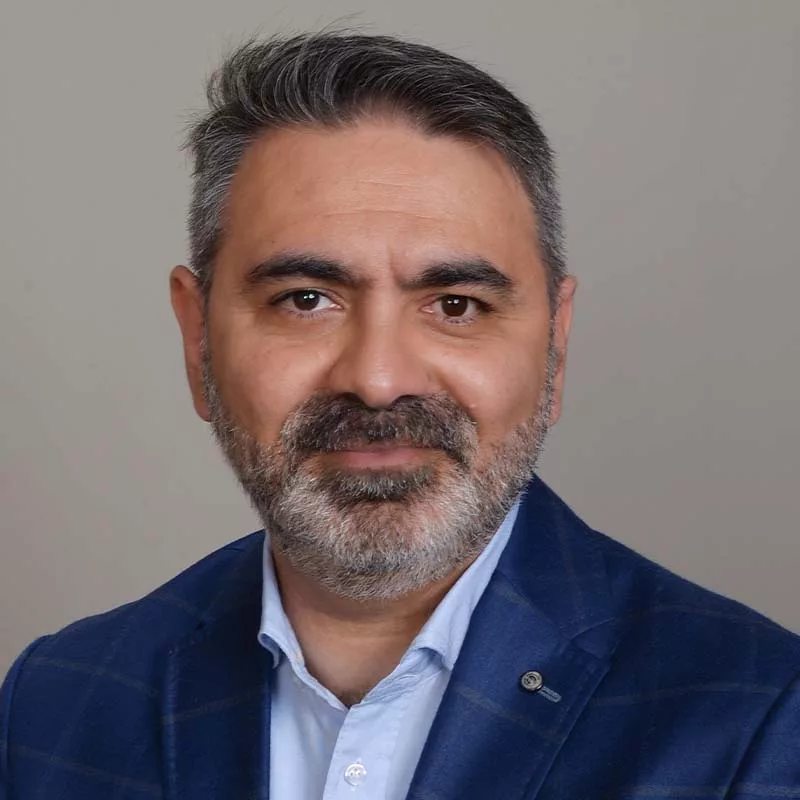 Michael Tsigkopoulos
Auditor / Project Manager
Michael has over 22 years of experience in the pharmaceutical industry. He has background in Physiology and Microbiology/Biotechnology and his professional experience spans from clean room GMP production of Pharmaceuticals (monoclonal antibodies, cell cultures), Molecular biology (DNA Fingerprinting, gene cloning, PCR) and Microbiology lab work, Bioanalysis (to GLP standard) to Clinical trials supply chain management (to GDP standard implementing supply chain automation technology), GCP trainer/CRA, Computer System Validation and Quality Assurance administering the quality system and conducting Pharmacovigilance audits.
Michael has worked extensively within Europe on short- and long-term projects and he prides himself in being friendly while working to the highest ethical and professional standards.  He is a firm believer of the motto "Best things come from living outside your comfort zone".
Joined FDAQRC in: 2022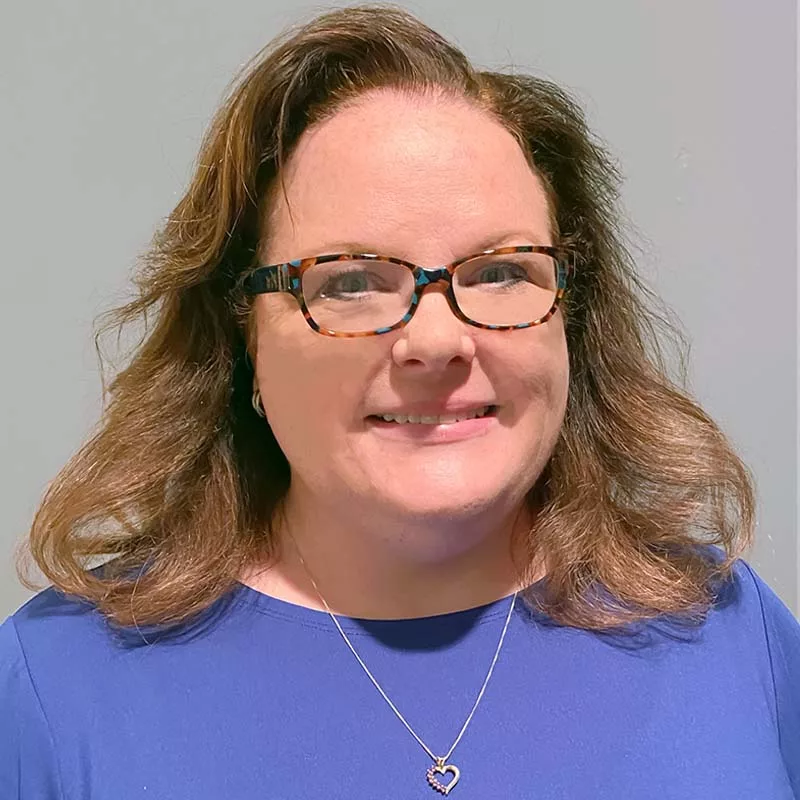 Amy comes to FDAQRC with 20+ years of experience in clinical trial operations and regulatory compliance. Prior to joining FDAQRC, she worked in academic healthcare settings, public health, and private healthcare practices. Amy's areas of expertise include early phase human pharmaceutical clinical research in the specialties of pediatrics, oncology, neurology, cardiology, infectious disease, dermatology, and diabetes.
Amy is a Certified Clinical Research Coordinator (CCRC).
Joined FDAQRC in: 2022
Certifications: CCRC, MBA-HCA, MA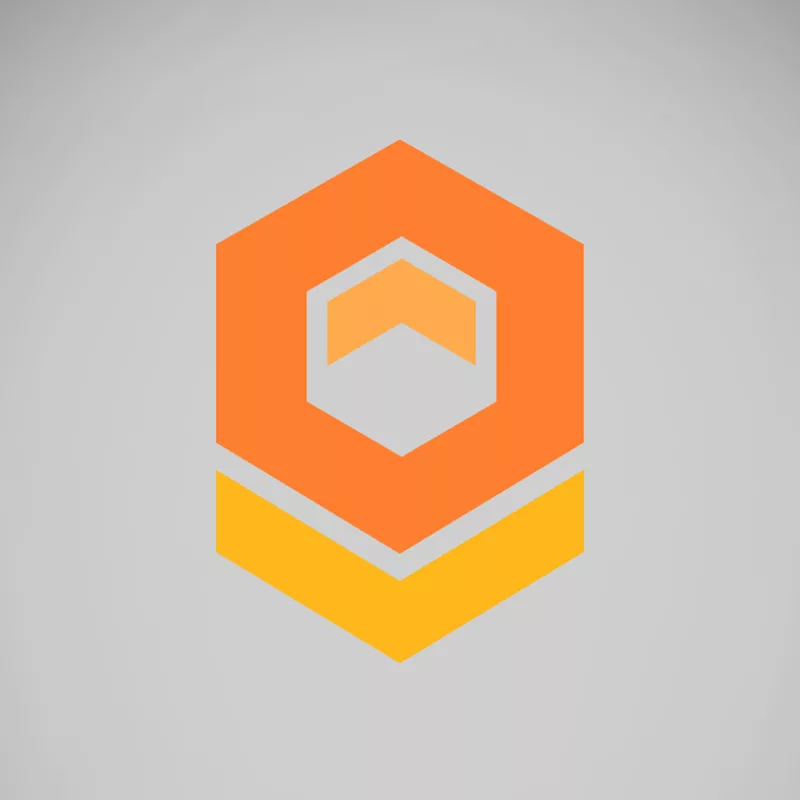 Dawn has extensive U.S. Food and Drug Administration (FDA) Regulatory Compliance and Industry Quality and Compliance expertise. Dawn has been a sought out Subject Matter Expert with a proven track record of consistently establishing proactive compliance and application of quality oversight. She offers a firm grasp of all aspects of operational strategy, coordination and conduct of all Pharma R&D, Medical Device and Consumer markets; audit and compliance, safety and quality monitoring; and operational risk management across all GxPs. Dawn has more than 10 years' experience as an US FDA Inspector, where she led and conducted Bioresearch Monitoring (BIMO) GCP and GLP inspections, Post Marketing Adverse Event Reporting (PV) inspections, drug and device GMP inspections assessing compliance with FDA regulations, Biologics inspections enforcing GCP, GLP, GMP, et al. Consultant is highly skilled in identifying non-compliance issues which resulted in several significant Regulatory outcomes.
Joined FDAQRC in: 2017
Certifications: BSN/RN
POLICIES
Our Commitment
To You
The FDA Quality and Regulatory Consultants (FDAQRC) website is fully owned and maintained by FDA Quality and Regulatory Consultants, LLC ("FDAQRC", "We", "Us"). FDAQRC is committed to protecting and respecting our clients, consultants and connections.
Please review our polices and contact us if you have any questions or concerns.