FDAQRC is among the top 100 companies from around the world selected for the 19th annual Aggie 100 which honors the fastest-growing companies owned or led by former students of Texas A&M University. This year, FDAQRC was recognized as number 65 with a compound annual growth rate of 56.22%!
Christopher Rush is the founder of FDAQRC and a graduate of Texas A&M University. FDAQRC brings regulatory compliance solutions to pharmaceutical, biotech, and clinical research companies. Rush has built a strong foundation and company culture, as well as assembling a staff of experts to provide excellent service to clients. This is FDAQRC's fourth time to be ranked in the Aggie 100 since 2018. 2023 marks the company's highest ranking and most impressive growth rate! 
"It is an honor to be a part of the Aggie 100 list," says FDAQRC President, Chris Rush. "FDAQRC has been fortunate to experience great growth and success over the years and we look forward to what the future holds. "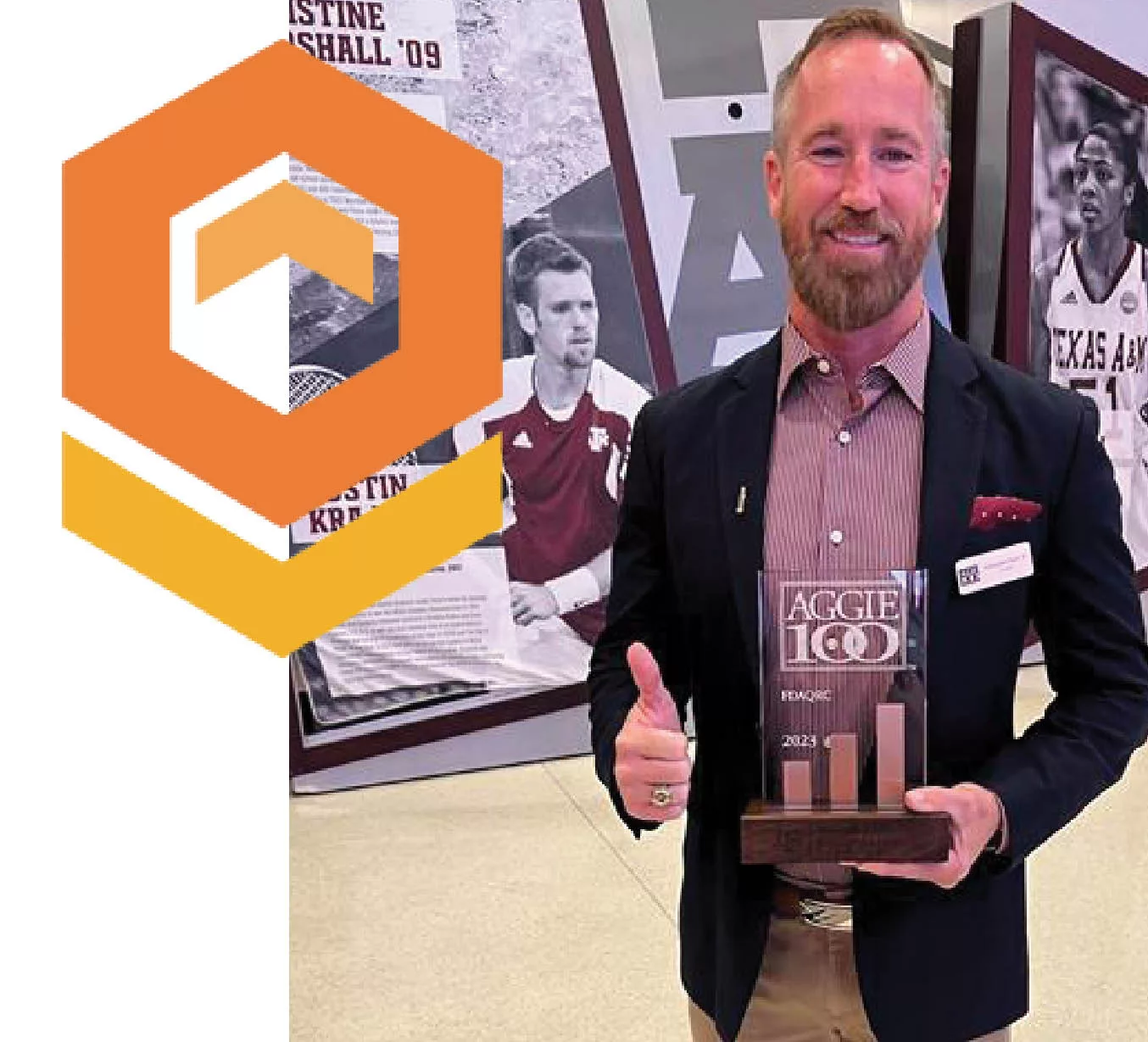 The 100 Aggie-owned companies with the highest compound annual revenue growth from 2020 to 2022 were recognized at a formal celebration at the Hall of Champions at Texas A&M University's Kyle Field on Octber 27, 2023. The honorees were joined in celebration by family, friends, employees, faculty, administrators, current students and fellow entrepreneurs.  
"The 19th year of Aggie 100 was literally one for the books," said Blake Petty '98, executive director of the McFerrin Center for Entrepreneurship. "This year saw three Aggie 100 records broken, including the highest number of applications and the highest threshold of a growth rate just to qualify for the list." 
"Any company on the 2023 Aggie 100 should be incredibly proud of this accomplishment as this was the hardest year to make it onto the list," Petty continued. "As we look ahead to celebrating twenty years of Aggie 100 in 2024, we continue to be impressed by and proud of the accomplishments and successes of Aggie Entrepreneurs. Celebrating and honoring them is always a highlight of our year." 
To see all of FDAQRC's Aggie 100 rankings, click here
A complete list of Aggie 100 companies, including past years, can be viewed here.