As of October 12, 2022, FDAQRC has been in business for 13 years! As we celebrate our Founder's Day, we reflect on our humble beginnings to appreciate how much the company has grown.
How It All Started

FDAQRC was founded in October 2009 by company President, Christopher Rush. Prior to founding the company, Chris worked for the FDA and then as a consultant in the biopharmaceutical industry. Chris inspected over 50 facilities including pharmaceutical, medical device, and Bioresearch Monitoring (BIMO) while working for the FDA. His experience and knowledge of the industry transitioned into creating his own regulatory compliance company, FDAQRC.
The company was developed with the vision of helping others bring about medical innovations that can improve the global population's quality of life. FDAQRC focuses on using risk-based assessments to improve the health and welfare of the global population.
FDAQRC was founded on the principles of communication and collaboration. The business model pairs project managers, clients, and consultants together to accomplish complex compliance tasks. Internal auditors and consultants put their efforts toward conducting audits, mock inspections, writing reports, training and more, while project managers oversee the planning, communications, and resourcing for all projects.
Growth 
FDAQRC has experienced substantial growth over the years. After building a great reputation, the number of projects and audits vastly increased, which required hiring more employees.
FDAQRC saw rapid growth starting in 2020. FDAQRC's internal team has nearly tripled in size and several new positions have been added over the course of only a few years. In addition to departments expanding, FDAQRC added two entirely new departments, Remediation and Recruitment, to better serve clients' long-term needs.
Since 2009, FDAQRC has completed over 4,000 projects, and we currently have almost 400 active consultants worldwide. Due to FDAQRC's reliability and high quality of work, our clients continue to bring new projects and requests.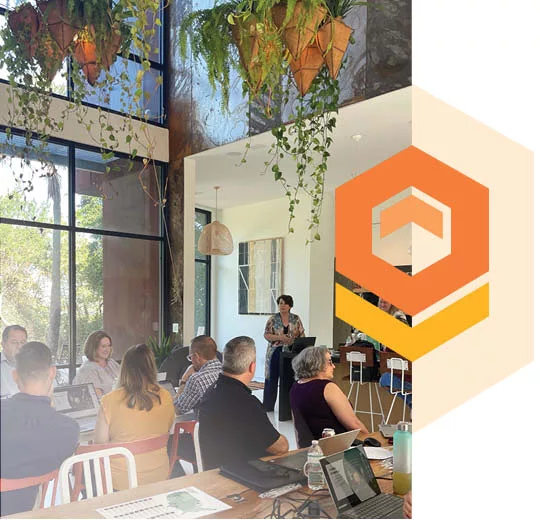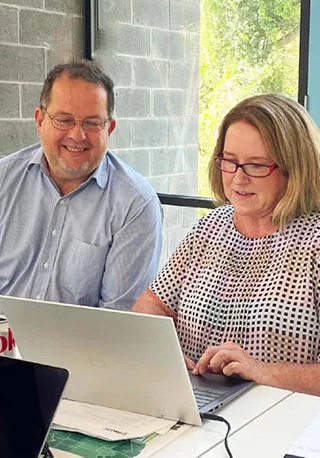 Quality Culture 
FDAQRC has always valued our positive company culture. It is important to find people who have experience and expertise, while also building a team of people whose strengths and personalities are complementary.
One notable example of our company culture and our unmatched teamwork is the way the internal employees handled the Covid-19 pandemic. In March of 2020, most of our projects and audits were put on hold due to facilities closing because of the pandemic. Despite the unexpected shifts, the team quickly learned and adapted processes to actively conduct fully remote audits . "It was heartwarming to see the team willing to do whatever it takes to keep the company afloat during such a challenging time," explained Chris Rush. The FDAQRC team also used the pandemic downtime time to reestablish the company brand and update internal company processes to ensure everything was well organized and at our best when things began reopening.
As the team continues to grow, FDAQRC consistently re-evaluates the company culture and how to improve. The most recent change was implementing a four-day work week. "At FDAQRC, we want to promote work life balance and give our employees flexibility in their schedule," explained HR Manager , Janet Lee.
Improving Our Brand
In addition to the growth seen in 2020, FDAQRC took the opportunity to update our brand identity. With a strong foundation and rapport with clients and connections in the industry, FDAQRC needed a uniform, recognizable image to represent our reputation.
While maintaining the original color scheme, the graphics and visual content were modernized to create a confident brand identity. During the rebranding, FDAQRC unveiled a new logo and drastically improved the usability of the website. "The logo was carefully designed to reflect modernization, growth, and uniqueness – all characteristics that help define the evolution of FDAQRC," explained Marketing Manager, Kate Pfahl. FDAQRC's new image made the brand easily identifiable and brought more valuable traffic to the website.
Looking Forward 
The future is bright at FDAQRC! Our company foresees consistent growth as we hire more internal employees and continue to on-board new consultants. As FDAQRC grows, our values and company culture will get stronger by sharing new innovative ideas as a team. Additionally, website traffic and online presence are continually improving and will maintain steady growth with new marketing initiatives. We are also increasing our presence at in-person events. More of our team members are attending conferences as speakers and presenters than ever before to share our knowledge and grow our connections.