FDAQRC works with clients and auditees to conduct quality activities by an experienced consultant in a timely and efficient manner.

In some cases, the timing required for an audit, such as a GCP Investigator Site Audit, GxP Vendor Audit or Mock Inspection does not align with the auditees availability. In those cases, we are able to work with the auditee to perform audit activities remotely.
In these situations, our target is to perform remote audit activities with the same quality standards as an on-site audit with the additional benefit of overall cost reduction and increased flexibility in scheduling.
FDAQRC's Project Managers and Consultants are experienced and able to support remotely conducted audits and our Quality Management System can also be used for remote GxP audits.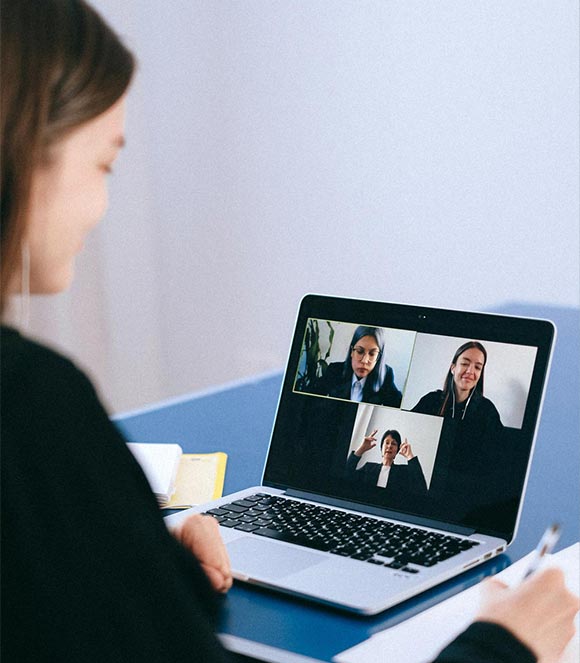 Overall reduction cost 

On-site audits typically require travel time and expenses which on average cost over $3000 USD per audit
More options of GxP consultants without additional travel costs

FDAQRC has 400+ global GxP consultants which can be fully utilized without travel costs when audits are conducted remotely
Flexibility in scheduling
Remote auditing provides the ability to conduct audits in situations where auditing on-site is a challenge

Geographic areas where travel is not recommended
Geographic areas where travel costs are exorbitant
In situations where health and safety of the auditee or consultant are a concern
Remote audits hold a list of advantages over traditional on-site methods including a reduction in scheduling, expenses and resource flexibility. Challenges to remote audits are noted above. By working with FDAQRC, we ensure all options are carefully considered so our clients get the most out of their projects by utilizing our expertise and qualified resources.
Inspection Readiness

A client based in the US expected a regulatory inspection at one of their EU offices and wanted a Mock Inspection performed by a former FDA inspector. FDAQRC has more than 30 qualified ex-FDA inspectors and was able to meet this need. Since the company representatives were in US and Europe, careful consideration was made regarding time zones. The Mock Inspection was performed remotely and the activity was scheduled over one week with a core set of hours, which allowed staff from both US and Europe to participate. The consultant was able to effectively evaluate the inspection readiness of the organization and provide feedback from a former investigator's perspective. The consultant was further retained for remote inspection readiness training.
Global Footprint

A client requested a due diligence audit of their Pharmacovigilance (PV) vendor within a short time frame so that they could proceed with using the vendor for their project. To complicate matters, the vendor performed services in China and Europe and required computerized systems to be evaluated. With a remote audit approach, FDAQRC was able to provide a Consultant with PV expertise who was able to conduct the remote audit in Chinese and English and evaluate the relevant computerized systems. This bilingual qualification audit was successfully conducted within client and reporting timelines.
Pandemic

An Investigator Site Audit was originally scheduled on-site but due to the COVID-19 pandemic, the audit was rescheduled several times. With the site's cooperation, the audit was successfully transitioned to a remote audit.
Review of documents were performed remotely with the facility tour and interviews performed via video conferences. The audit was performed within timelines, site compliance was adequately evaluated, and the audit costs were reduced with the elimination of travel time and expenses while protecting the health and safety of everyone involved.
$3,000
Cost Saving
During remote audits, the overall cost saving averages $3,000 USD.
1 Month
Time Saving
Approximately 1 month/30 days
of time will be saved during a remote audit.
Global
Support
Remote audits increase the
amount of auditors and resources available.
Flexible
Scheduling
Remote audits can be scheduled
to include the participation of people from disparate locations.